Your Doctor has prescribed DUOBRII for you and we want you to make the most of your treatment. To help you make a start, the following can be downloaded here:
Understanding DUOBRII
A guide to your new psoriasis treatment
Information on using DUOBRII with helpful tips on how to apply it, frequently asked questions, and DOs and DON'Ts.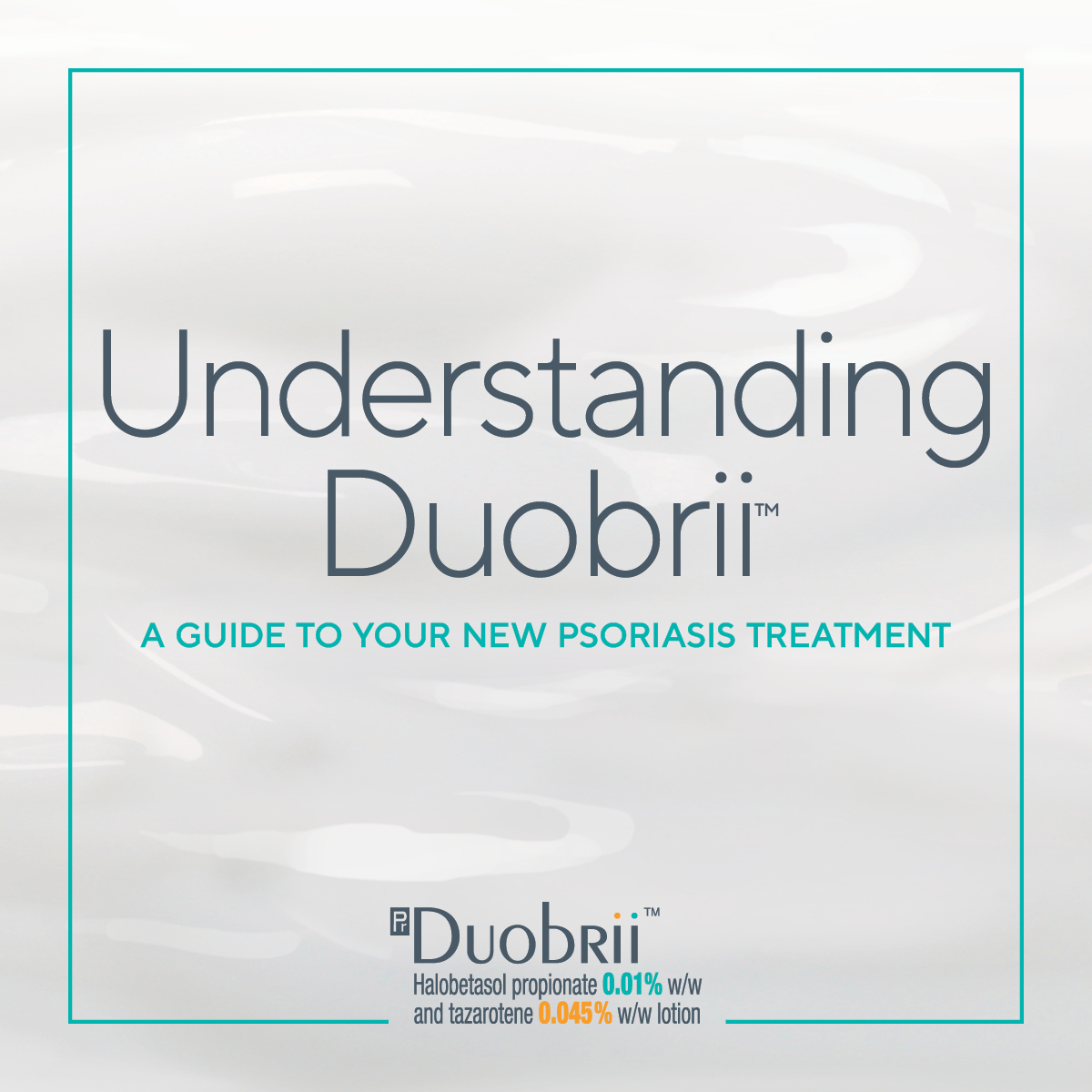 How To Apply DUOBRII – Video
In this video we walk you through how to use DUOBRII to help treat the signs and symptoms of your psoriasis.
How To Apply DUOBRII – Leaflet
Download the handy illustrated guide on how to apply DUOBRII.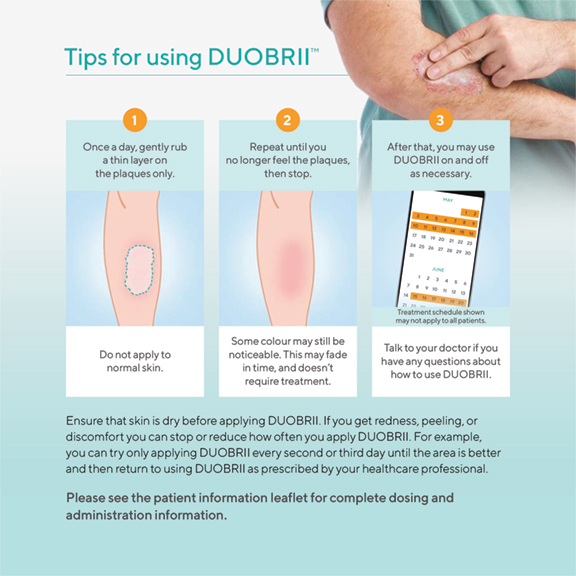 A Psoriasis Brochure
A Psoriasis Brochure from the Canadian Dermatology Association.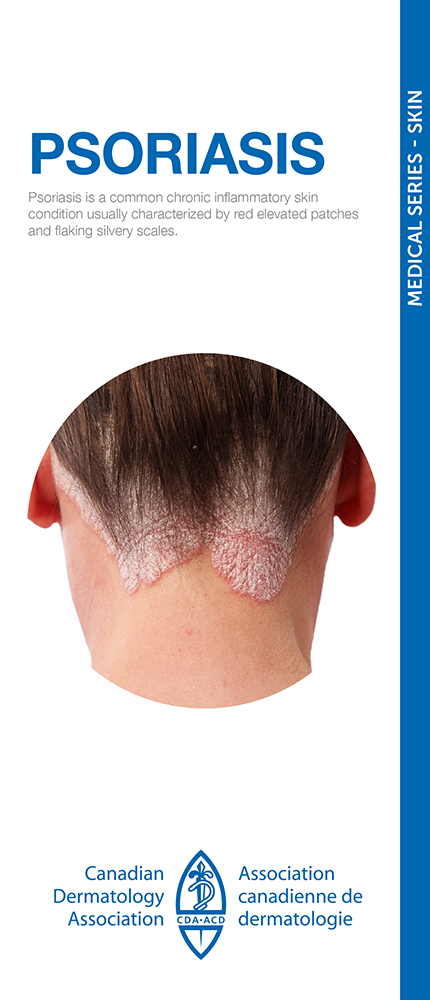 DUOBRII™ is a trademark of Bausch Health Companies Inc. or its affiliates.
Bausch Health, Canada Inc., 2150 St-Elzéar Blvd. West, Laval, Quebec  H7L 4A8
© 2021 Bausch Health, Canada Inc. All rights reserved.
DUO-7-2022-231-E